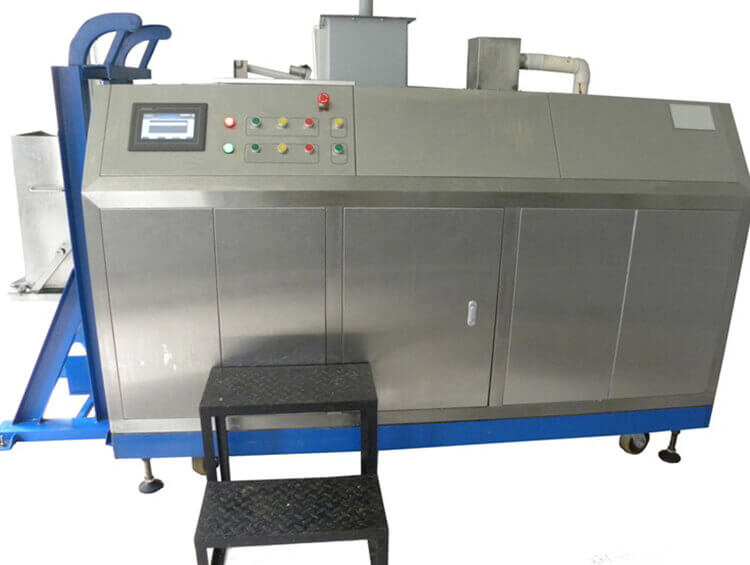 Vishuddhi Composter
The VISHUDDHI Composter is a fully automated machine which transforms your wet waste into organic compost in 24 hrs. It is designed for rapid composting performance. The one-touch control is fully automatic, sensing composting status and providing feedback and control to the operation without the need of constant human supervision.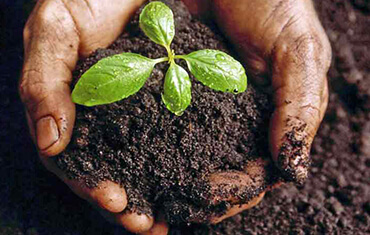 The Composter is beneficial for:

Apartments & Buildings
Restaurants & Cafes
Hotels & Resorts
Schools & College Cafeterias
Company Cafeterias
Hospitals
Super Markets,Green Farms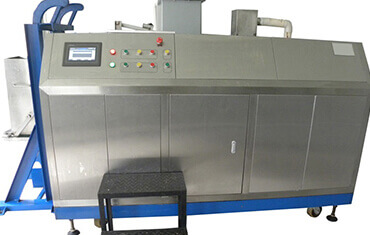 Understanding Compost
Composting is the decomposition of plant remains and other onceliving materials to make an earthy, dark, crumbly substance that enriches soil. It is a process of recycling your kitchen and garden wastes, and is a critical step in reducing the volume of garbage needlessly sent to landfills for disposal.Compost is dark in colour, sweet smelling and nutrient rich material. It is more than just an important addition to soil – it is absolutely crucial and a material created by nature. Compost is an organic matter that has been decomposed and recycled as a fertilizer and soil amendment.It is Decomposition / Bio-degradation of organic matter. Compost is a key ingredient in organic farming.
Composting Benefit the Earth?
Composting helps prevent global warming by reducing emissions of methane, a powerful greenhouse gas which gets produced when organic waste decomposes as it is buried in landfill sites.
Research shows that harmful emissions are reduced if large volumes of organic waste are scientifically managed and converted into compost. The resultant compost is very rich in nutrients for the earth and replenishes topsoil without adverse side effects.Composting also reduces your volume of waste that you throw out. After you convert your organic waste into compost, you can reuse the compost in your garden. There the compost recycles nutrients back into the soil and plant life. Increased plant growth helps to restore the green cover of your neighborhood. This way composting benefits the earth.
FACTORS AFFECTING COMPOSTING
Bacteria use carbon for energy and nitrogen to grow and reproduce.
C:N ratio ranging between 25:1 and 30:1 is the optimum for rapid decomposition.
Oxygen level of about 5% is necessary.
Optimum level of 40% to 60% is necessary.
Temperatures between 32º to 60ºC indicate rapid decomposition.
More the surface area, faster will be the decomposition of the material.
Important factor to retain heat in the pile
FACTORS AFFECTING COMPOSTING
Greeen / Wet Material

Fruit & veggie scraps
Egg shells
Tea bags, tea leaves
Fresh green grass clippings & plant trimmings
Plate scrapings – Meat, Bones & dairy products are okay as a part of plate scrapings
Not for Composting

Metals, Rubber, Vacuum cleaner bags
Heavily printed materials – envelopes, newspapers
Plastics
Milk & juice cartons (they are waxed)
Coloured wood
Milk & juice cartons (they are waxed)
Disposable nappies
Brown/ Dry Material

Dry leaves, dried grass clippings
Wood shavings or sawdust
Nuts & shells
Coffee grounds & filters
Shredded egg cartons (the paper kind)
Shredded newspaper & tissue paper
Paperboard items & Cartons
Household paper & paper bags (non-coloured)
Benefits & Features

Waste volume reduction of 75-90%, within 24 hours
Decomposed waste is nutrient rich compost – Needs to be removed only twice a month
Fully automated operation
VFD (Variable Frequency Drive) reduces electrical consumption by 15%
Canopy exterior to increase durability
Safety features – blades auto shut off when waste door is opened
Fail-safe measures to prevent accidental damage to prime components
Power-saving mode – Saves power when machine determines that the waste has been composted
Internal components – SS-304 grade, top of the line german-technology machinery and electrical
Noiseless, Rodents free, Odour free, Byproduct free, Maintenance free
Product Range

MODEL VEPL-OWP-50 50 Kg of Daily processing capacity
MODEL VEPL-OWP-100 100 Kg of Daily processing capacity
MODEL VEPL-OWP-150 150 Kg of Daily processing capacity
MODEL VEPL-OWP-200 200 Kg of Daily processing capacity
MODEL VEPL-OWP-300 300 Kg of Daily processing capacity
MODEL VEPL-OWP-400 400 Kg of Daily processing capacity
MODEL VEPL-OWP-500 500 Kg of Daily processing capacity
MODEL VEPL-OWP-750 750 Kg of Daily processing capacity
MODEL VEPL-OWP-1000 1000 Kg of Daily processing capacity
MODEL VEPL-OWP-1500 1500 Kg of Daily processing capacity
MODEL VEPL-OWP-2000 2000 Kg of Daily processing capacity
MODEL VEPL-OWP-3000 3000 Kg of Daily processing capacity